on Dec 13 in
Press Articles
Recently one of Yard-Nique's partners, Rainmaker, Inc, was recognized by Expertise.com as one of the top 18 Sprinkler & Irrigation Companies in Raleigh! Check out the article, and listing, at: https://www.expertise.com/nc/raleigh/sprinklers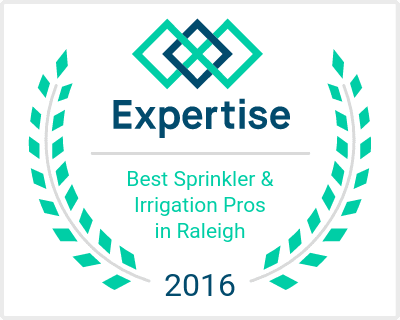 on Jul 18 in
Press Articles
,
YN News
Yard-Nique's CEO, Brian DuMont, was interviewed by Landscape Management about the year long executive management program that Yard-Nique managers underwent last year.
Brian tells Landscape Management that We worked on our core values, our vision statement, our mission statement and engaging employees.
The management training program is a way for Yard-Nique, as we grow, to continue to offer excellent service to our customers and maintain a healthy and productive work environment for our employees.
Read the full Landscape Managment article at http://landscapemanagement.net/lm150-coaching-team-leaders/
on Jul 01 in
Press Articles
Landscape Management released its 2016 LM150 list of the largest landscape companies ranked by 2015 revenue. Yard-Nique ranked No. 62 on the list, up from 74 in 2015.
The landscape industry's largest 150 revenue-generating firms logged a combined $9.3 billion in 2015 annual revenue—a 10 percent increase from last year's list. Overall, LM150 companies averaged a 16 percent growth rate from 2014 to 2015.
"Congratulations to Yard-Nique and all the companies on this year's LM150 list," said Marisa Palmieri, editor of Landscape Management. "The firms on this list represent the top 1 percent of the landscape industry. It's an honor to be among them."
Check out the full list here
on Sep 17 in
Press Articles
,
YN News
This September, Lawn and Landscape Magazine published an article entitled "Acquisitions from the buyer's perspective". The article discusses two landscaping companies that have made mergers a part of their growth strategy. Yard-Nique is one of those companies.
Some of the ideas discussed in the article include how Yard-Nique finds new companies to acquire, how to get buy in at a new company from employees at all levels, and how to make the new venture successful.
Check out the full article here.
on Jul 08 in
Press Articles
Yard-Nique is honored to have been voted "Best Landscaping Professional" by the readers of Wake Living Magazine. The magazine asked its readers' opinion on the best places in Wake County and published the winners in their Spring 2015 issue.
Thank You Wake Living Readers!
Check out the full magazine here.
on May 27 in
Press Articles
Yard-Nique is once again named a Top 100 landscaping company in 2015 by Lawn&Landscape Magazine.
We moved up to be ranked the 77th largest firm in North America! We are the largest landscaping company in North Carolina, and we couldn't have done it without the help and support from our employees, vendors, and customers like you. Read More
on Mar 09 in
Press Articles
,
YN News
Yard-Nique is excited to announce the acquisition of Estes Landscape of Sharpsburg, Georgia, marking our expansion into the Atlanta, Georgia area.
This acquisition is the largest for Yard-Nique to date and adds a significant amount to our annual revenue; about $3.5 Million and gives us access to a whole new market in the South.
The acquisition was covered by landscapemanagement.net.  Check out the article here.
"I was really impressed with the company Rob Estes has developed and the team and leadership in place," said Brian DuMont, president and CEO of Yard-Nique, to Landscape Management.
As part of the acquisition, the entire Estes team, including founder and previous owner Rob Estes, will stay on board. Read More
on Aug 17 in
Press Articles
Lawn and Landscape Magazine wrote an extensive article about how to handle Accounts Receivables in the landscaping business.  As with most businesses, this can be a large problem for landscaping firms.  Handle it well, and your business flourishes.  Handle it poorly, and your business fails.
The article featured the techniques of three major landscaping firms and Yard-Nique was one of them!  They interviewed Jenny Moore, and Bill DuMont about how Yard-Nique keeps its outstanding Accounts Receivable low.  Jenny and Bill discuss how they maintain a personal relationship with each client, large and small, and keep the communication flowing constantly so there are no surprises on either side of the table.
Congratulations Jenny and Bill for being so great at what you do and for being featured in this article.
Read the entire article here!
on Jul 22 in
Press Articles
Yard-Nique CEO, Brian Dumont, was interviewed by Chuck Bowen of Lawn & Landscape Magazine as part of their Top 100: Tips From the Top feature.  The article was published in the July 2014 issue.
Yard-Nique was #84 on Lawn & Landscapes Top 2014 100 list, so Brian was asked to share some keys to Yard-Nique's success.  The interview offers a good glimpse at Brian's focus for the company he started and the challenges it faces as it grows.
Brian tells Mr. Bowen all about his efforts to "step back" and let his employees take ownership of their duties, the challenge of finding and keeping quality employees, and his personal pride in the team he has built.  The article offers an excellent snapshot of one of America's fastest growing landscaping companies; Yard-Nique!  Read the full article here.
on Jul 08 in
Press Articles
Yard-Nique continues to enjoy steady growth each year, thanks to our awesome employees and clients.  Since 2012, when Yard-Nique debuted on Landscape Management's Top 150 list at #114, each year we climb the charts.  In 2014, we came in at #81 in the nation!  Here is the list of the Landscape Management Top 150.
In addition to making the main list, Landscape Management also broke down the list into the companies that grew 10% or more.  Check out the LM150: Grow Getters.